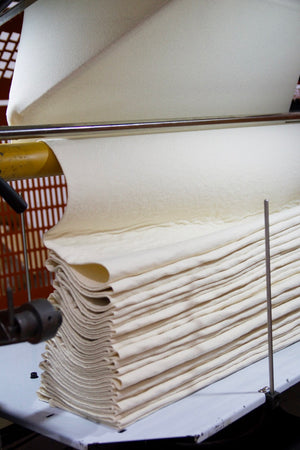 ENVIRONMENT
We love the idea of contributing to the improvement of our footprint on the planet. Every piece is designed to provide comfort and wellness, but consciousness and commitment to the care of our planet.
When wearing .blacktogrey, you are part of the sustainable movement, promoting, reducing, and improving our activity's environmental and social impact in the industry. 
Emissions
In our path to circularity, we have contributed drastically to reduce the extraction of new materials from the planet. We also want to avoid using incinerators and landfills, which in terms of CO2 emissions, means a significantly lesser impact on the environment, around 38% in global warming potential savings.
Using responsible raw materials and producing under a closed-loop production process, such as Lenzing's fibers, the benefits are at least 50% less water impact and 50% lower emissions to the air to combat climate change.
Water
One of our most remarkable commitments is to guarantee the best water practices in our Dyeing and finishing processes to reduce water consumption and combat water scarcity. Integration of cutting-edge technologies reduces the number of washes and CO2 emissions during the production process: 50% Water Reduction and 75% CO2 eq. emission reduction.
Circularity is the key, and by providing technological solutions, we simplify good choices and influence positive change in our industry, protecting the environment and protecting society. For example, proximity production contributes to a 37% water scarcity savings:
Chemicals
Skin safety is essential to us, and we reduce the use of chemicals as much as possible. We carefully select only safe dyes, following a policy of purchasing safe chemical products meeting the strictest international requirements.
Chemical-free wastewater is re-introduced into the production process. By introducing new technologies, our goal is to be able to recover up to 60% of the water from production.